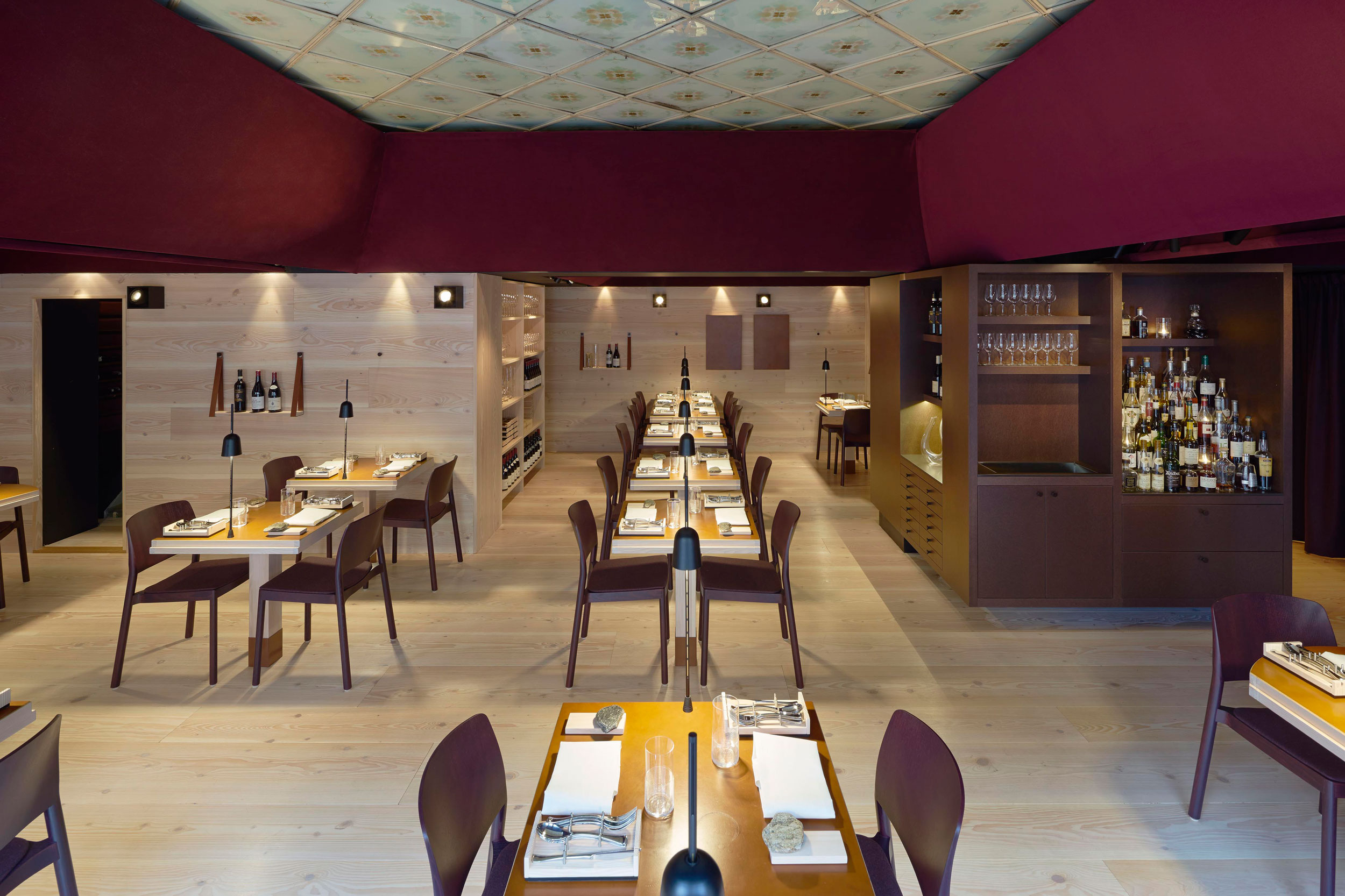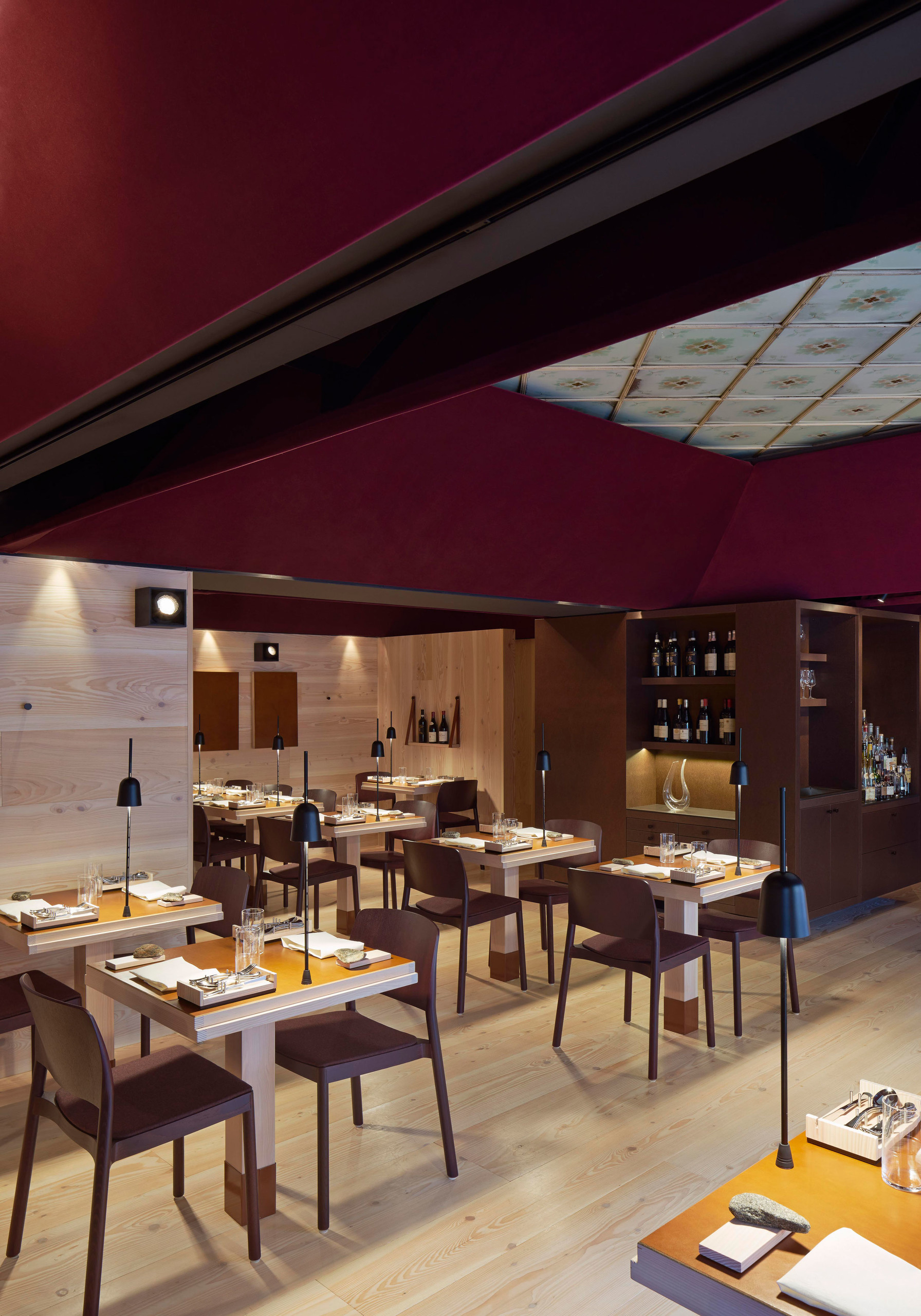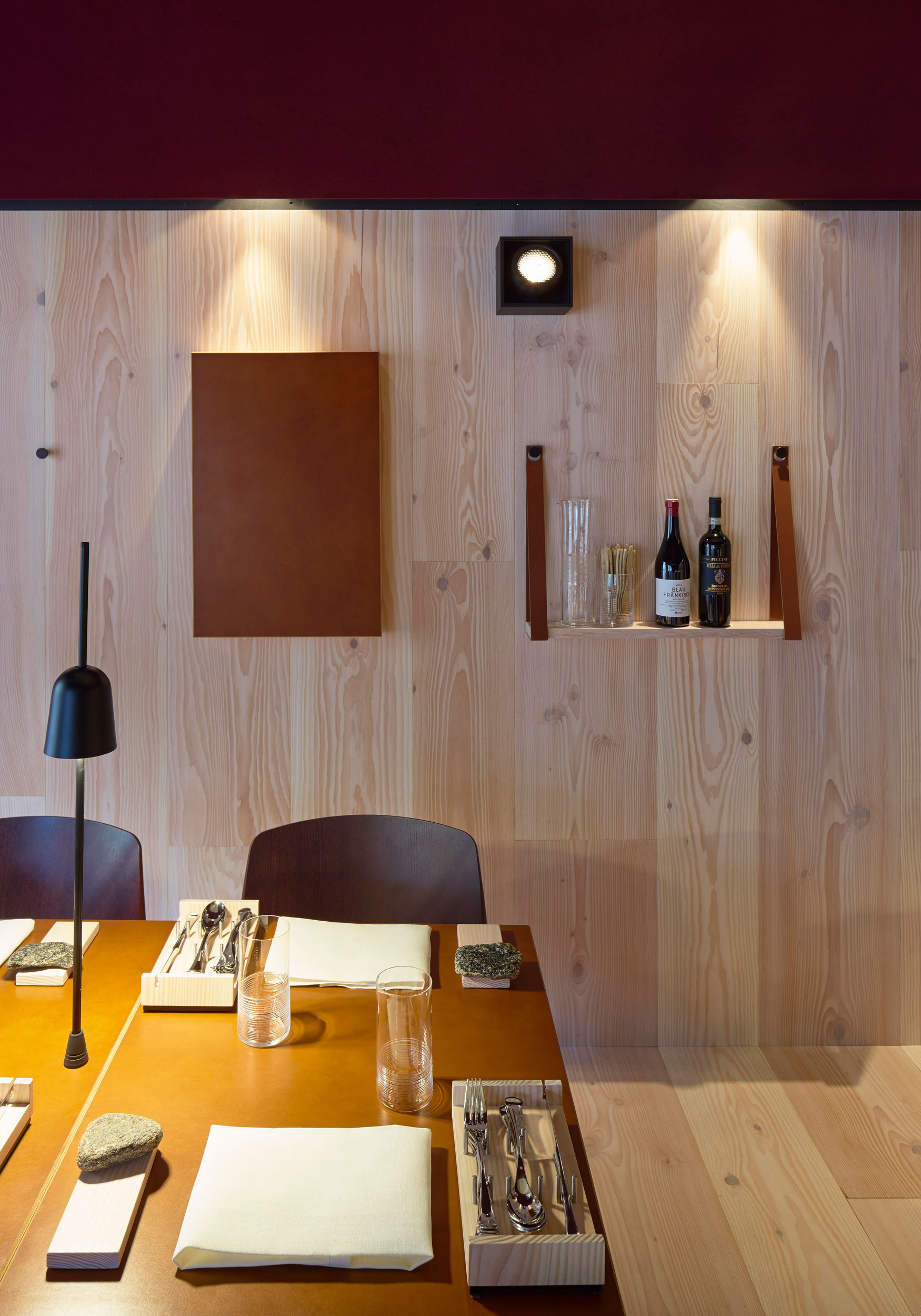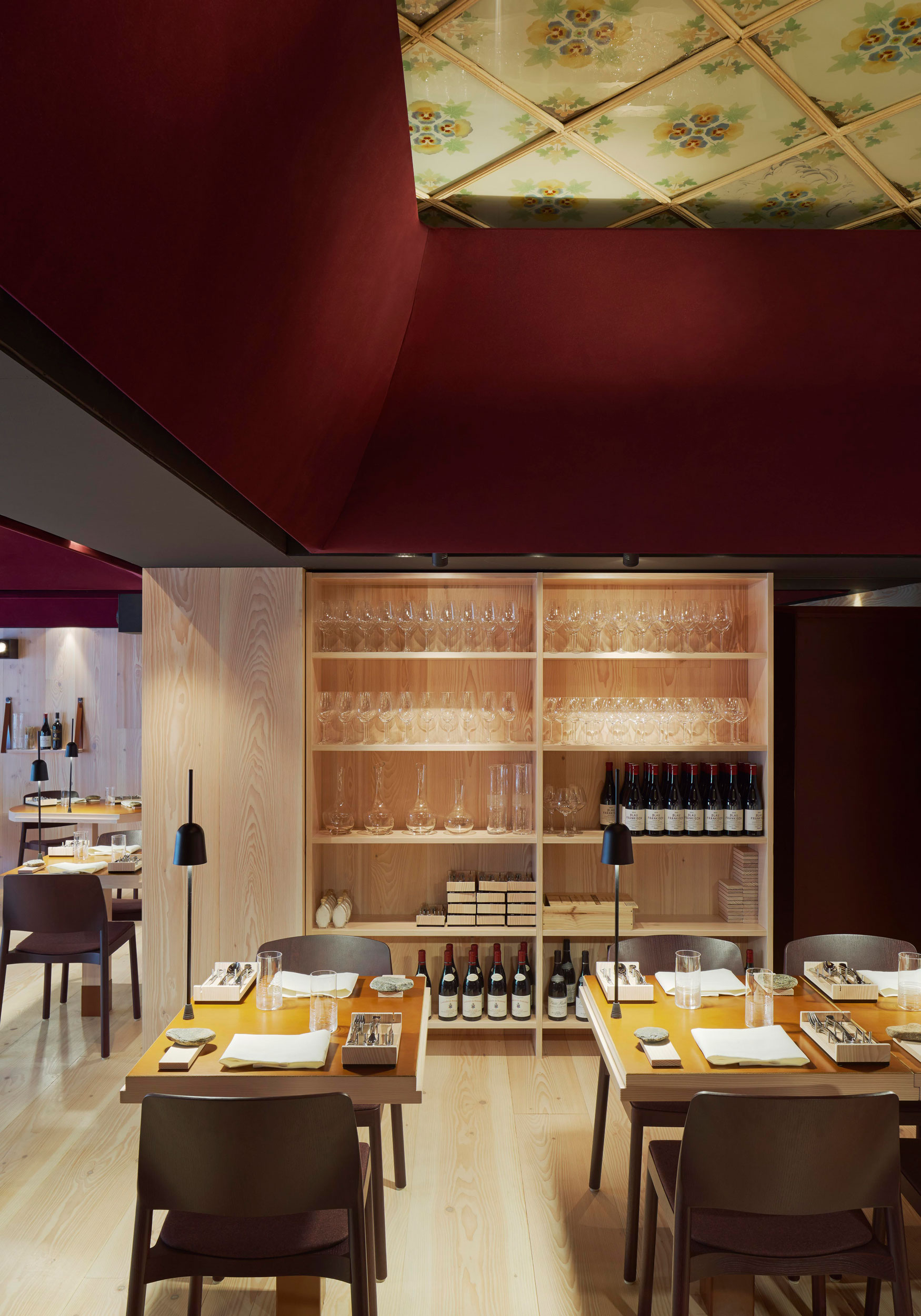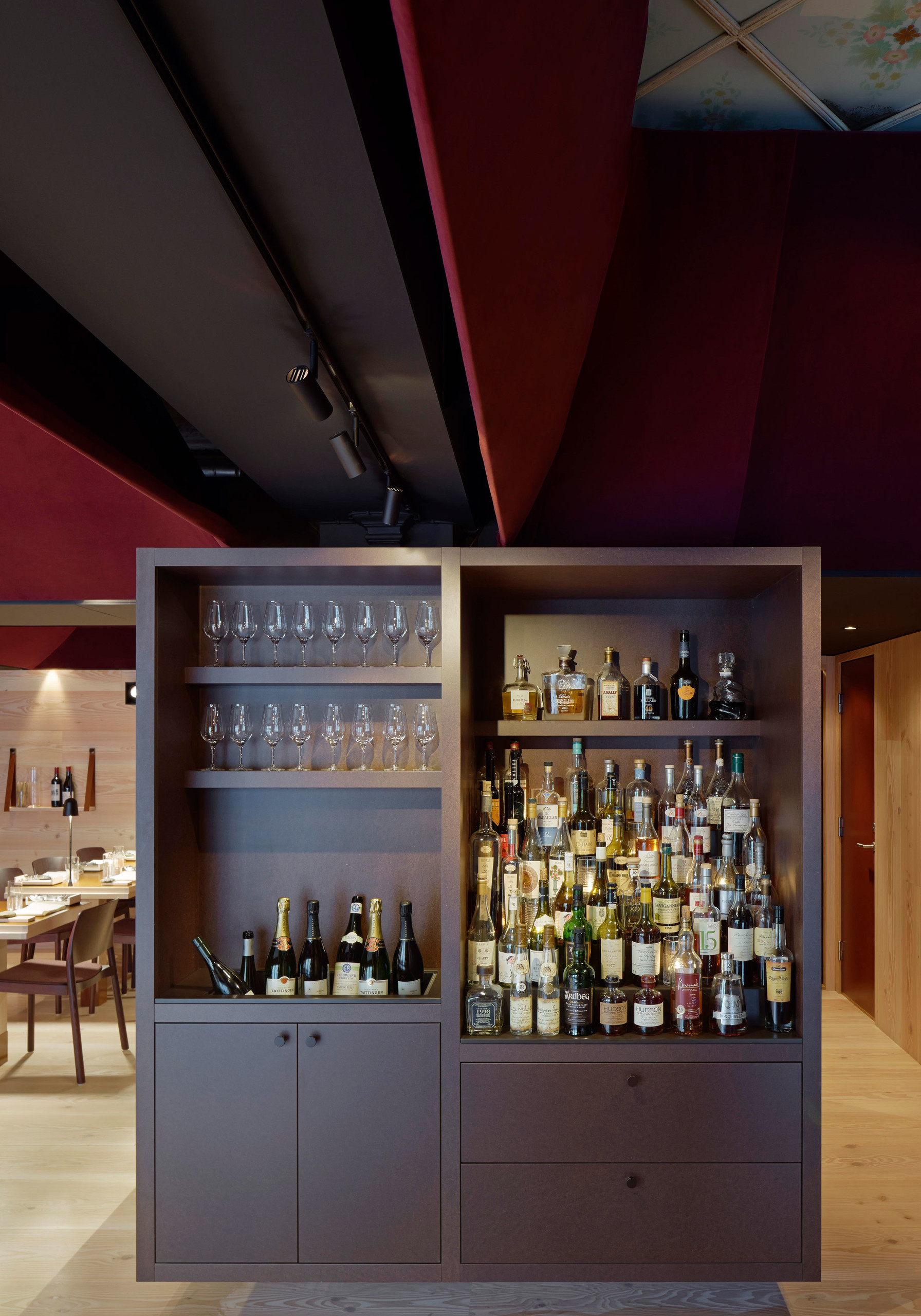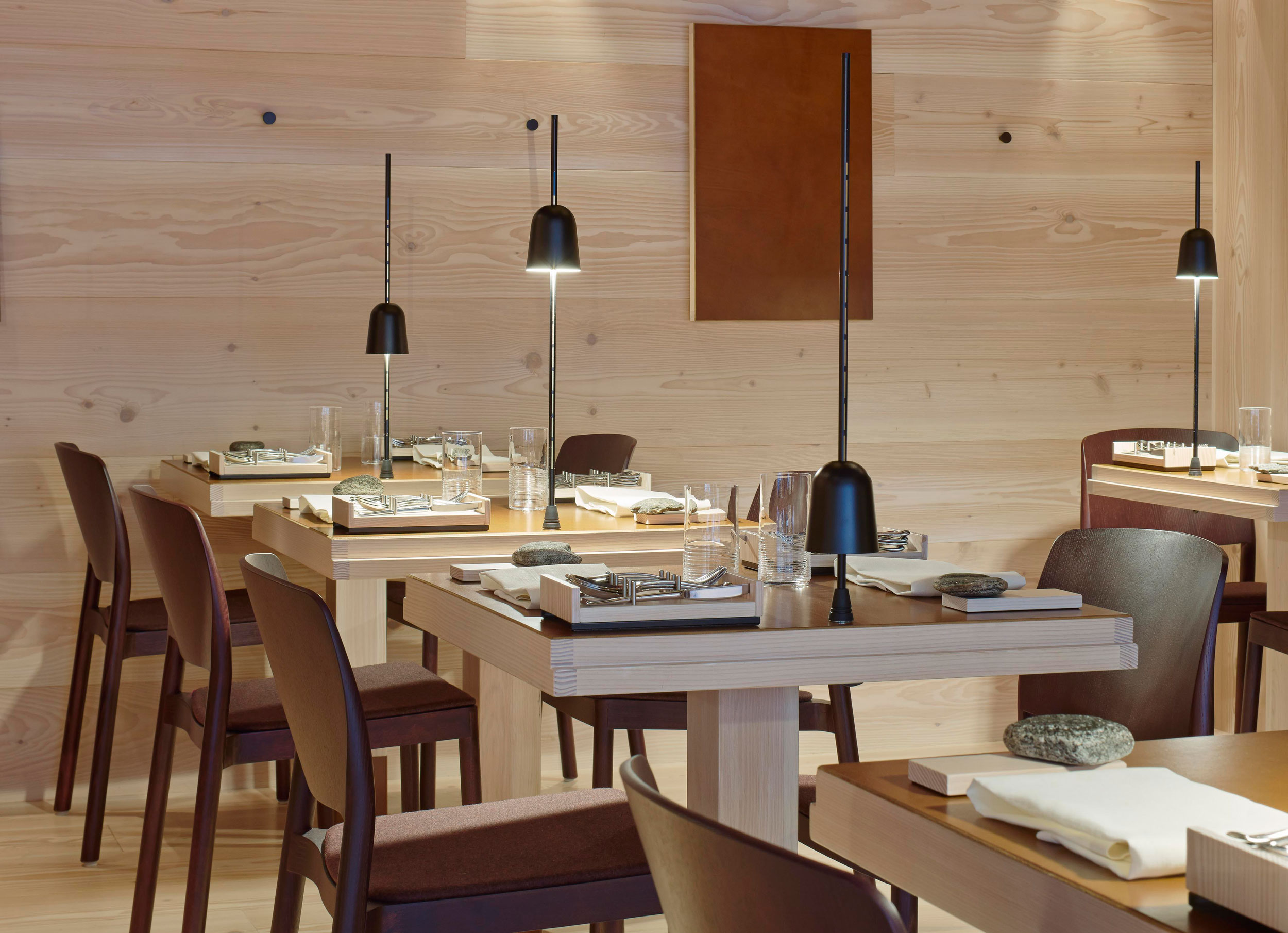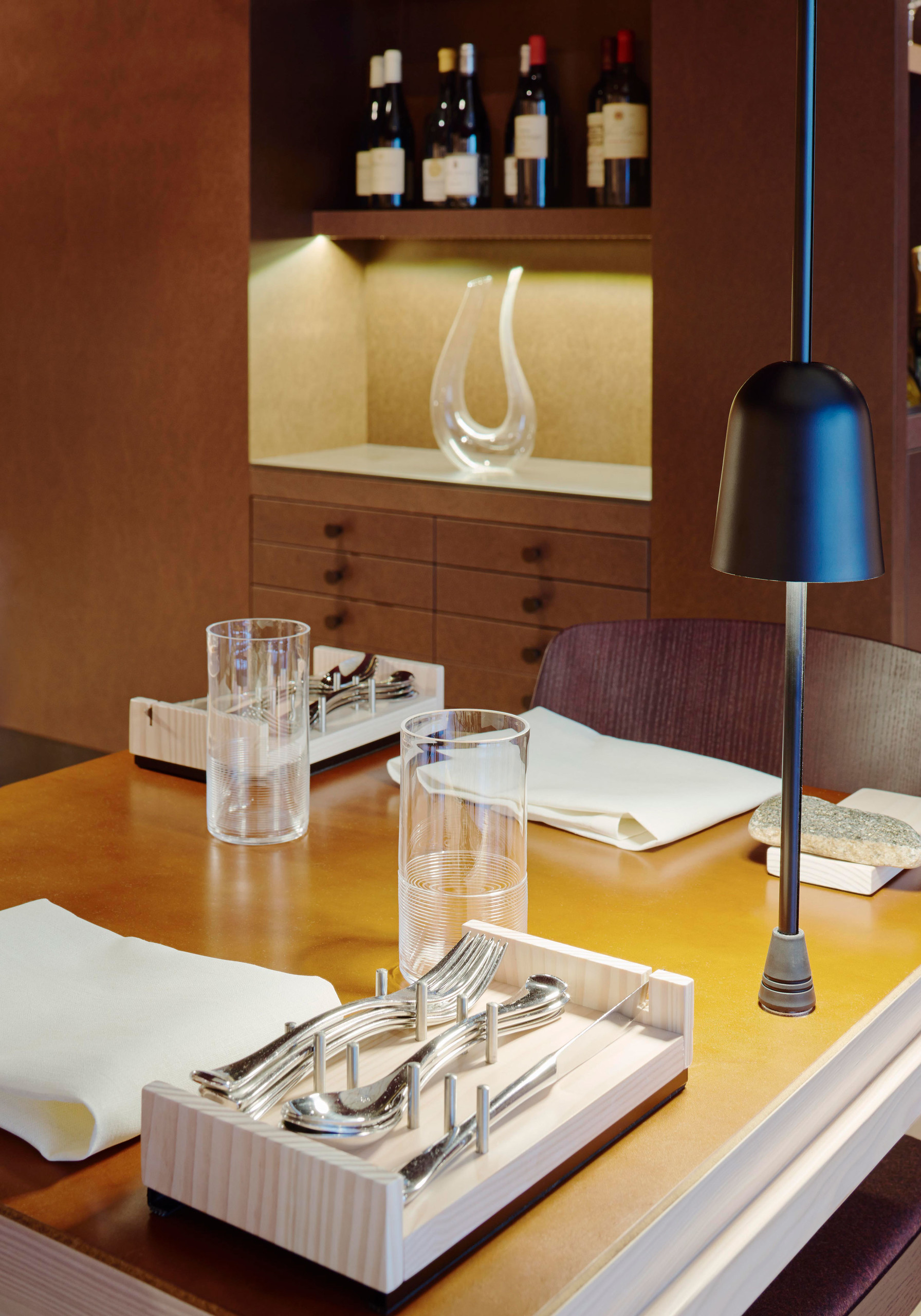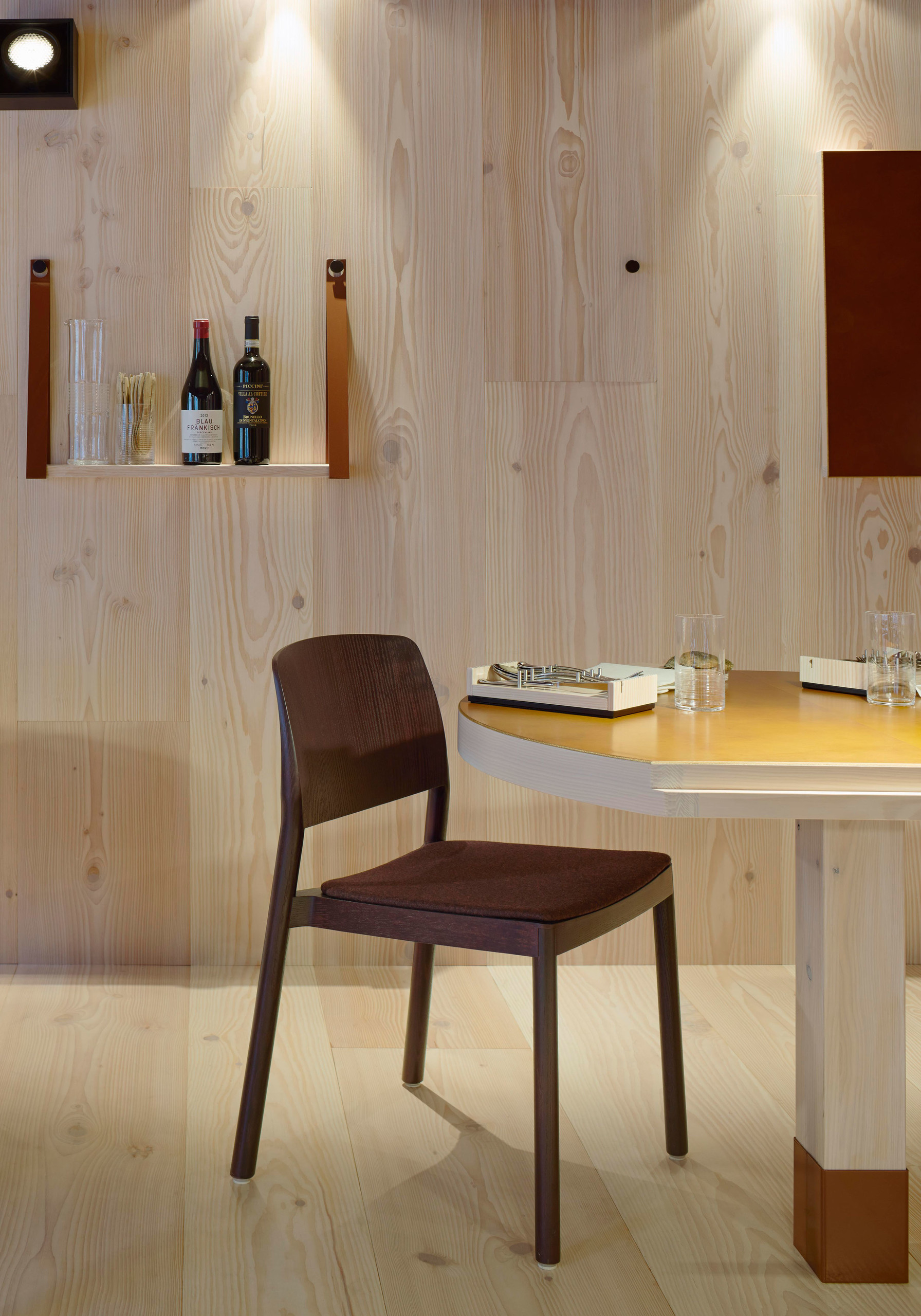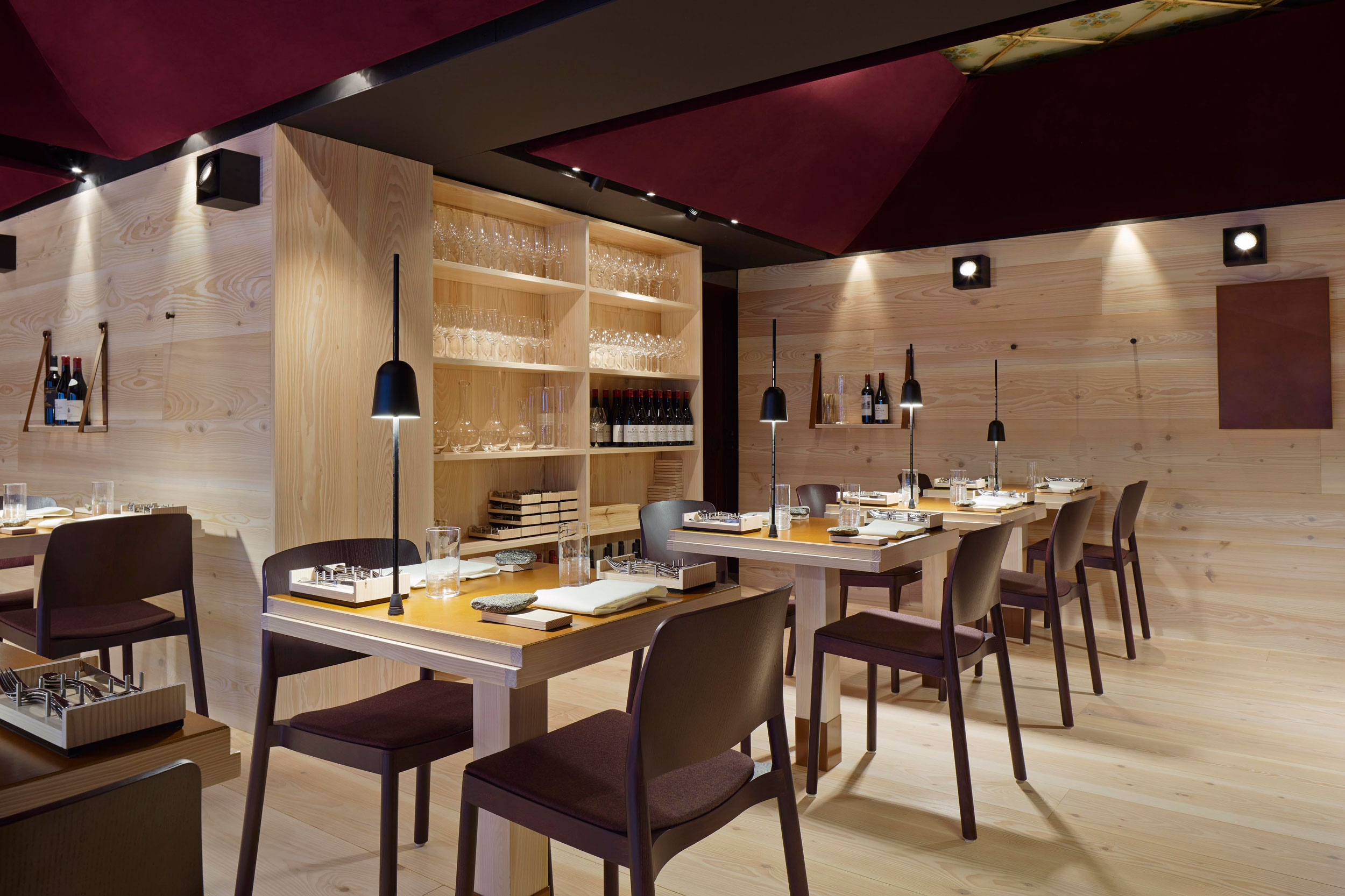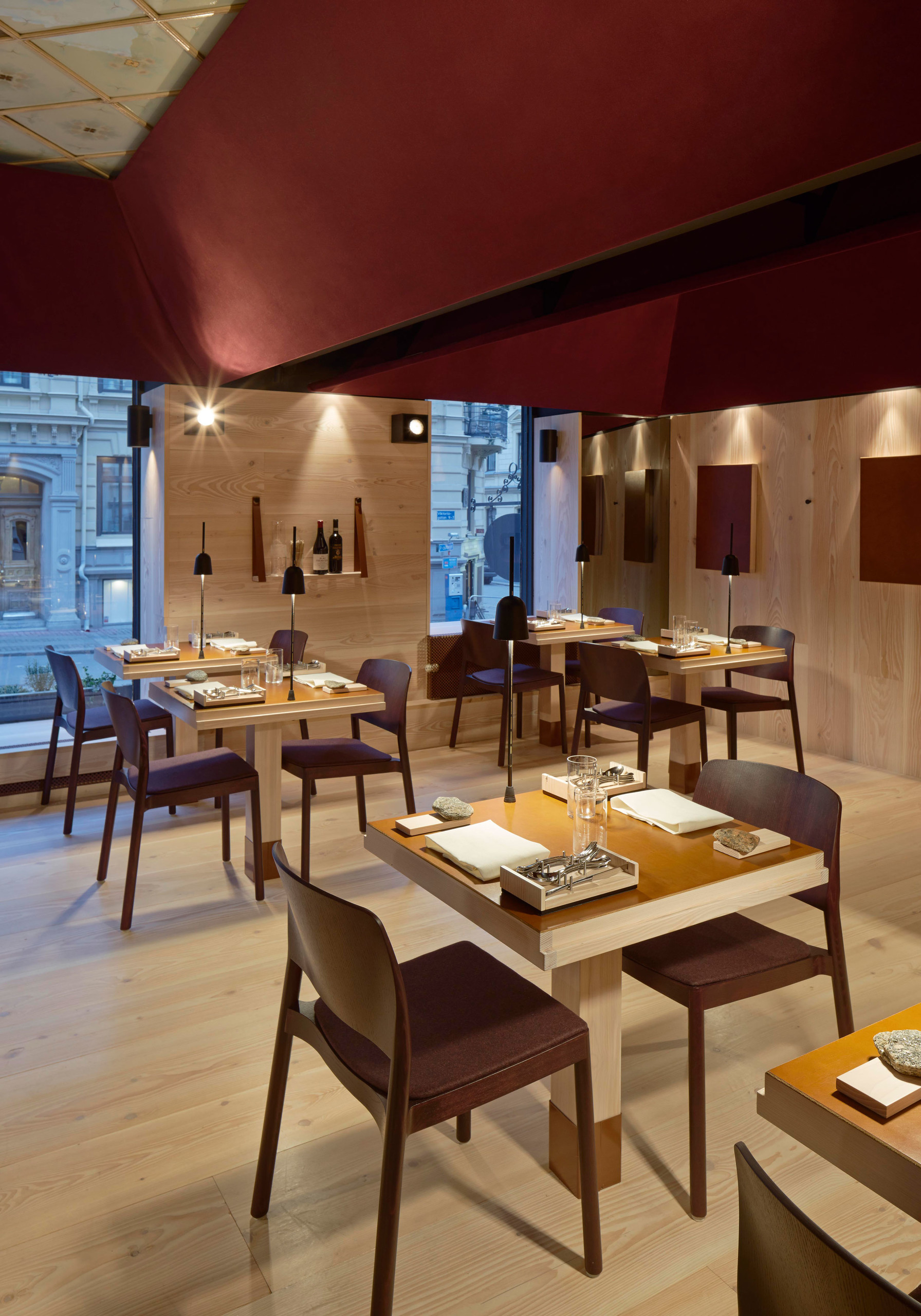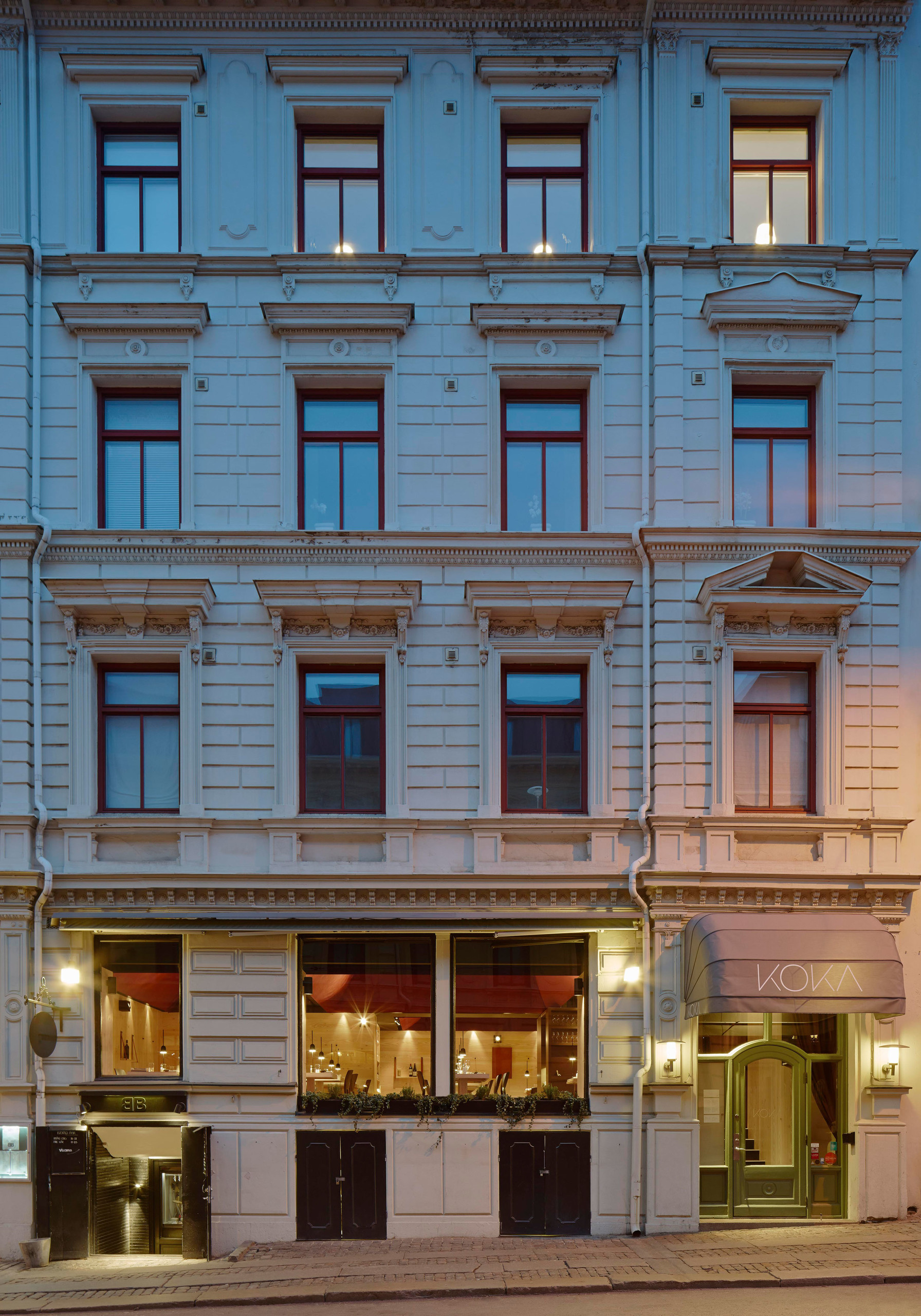 Koka was previously named Kock & Vin and was one of Sweden's top star restaurants. The client decided to change the name of the restaurant and take away the classic hallmarks of a fine dining restaurant: white tablecloths, stucco and chest panels. Instead, they wanted to create an environment that better reflected the ideals of Koka; modern western Swedish gastronomy. The interior was to be perceived as an extended utensil lifting the food experience.
On a conceptual level, the challenge was to create an upscale restaurant without the classic notions of such a restaurant.  More than anything it was a challenge to meet ideals of the kitchen where the appreciation of the raw material make the dish. Local producers deliver the food and the interior should reflect the same values. The challenge was to offer a generic and concentrated atmosphere at the same time.
In specific terms, the challenge was to create a restaurant with a more efficient furnishing plan (more guest tables), resolving sound problems without destroying an existing beautiful glass ceiling and to design an environment which reflects Koka's values in an old house.
Koka is a composition of surfaces blending sound, texture and light. Only a few materials are used: wide planks of douglas fir are mounted on the floor and on the walls, wine red textile passpartouts made of soft fabric act as sound absorbers and are framing the old reflective glass ceiling. Tables are made of the same wood and the tops are covered with thick leather. Utensils are placed on platforms of pine and rocks form a local beach.
Lamps are designed by local designer Daniel Rybakken. (winner of Compasso d'Oro for the Ascent lamp used in the restaurant) Another Gothenburg designer, Staffan Holm, designed the Grace chair for Swedese.
Koka was shortlisted for "GULDSTOLEN", Swedish Association of Architects prize for best interior architecture 2016.
Winner of "Restaurant of the Year" award at Restauranggalan 2014.
| | |
| --- | --- |
| Typology | Concept and Interior |
| Size | 145 sqm |
| Year | 2014 |
| Status | Completed |
| | |
| --- | --- |
| Client | Koka |
| Team | Johan Olsson, Per Bornstein, Andreas Lyckefors, Elle-Kari Mannerfelt, Monica Warwick |
| Location | Viktoriagatan 12, Göteborg, Sweden |
| Photography | Åke Eson Lindman |