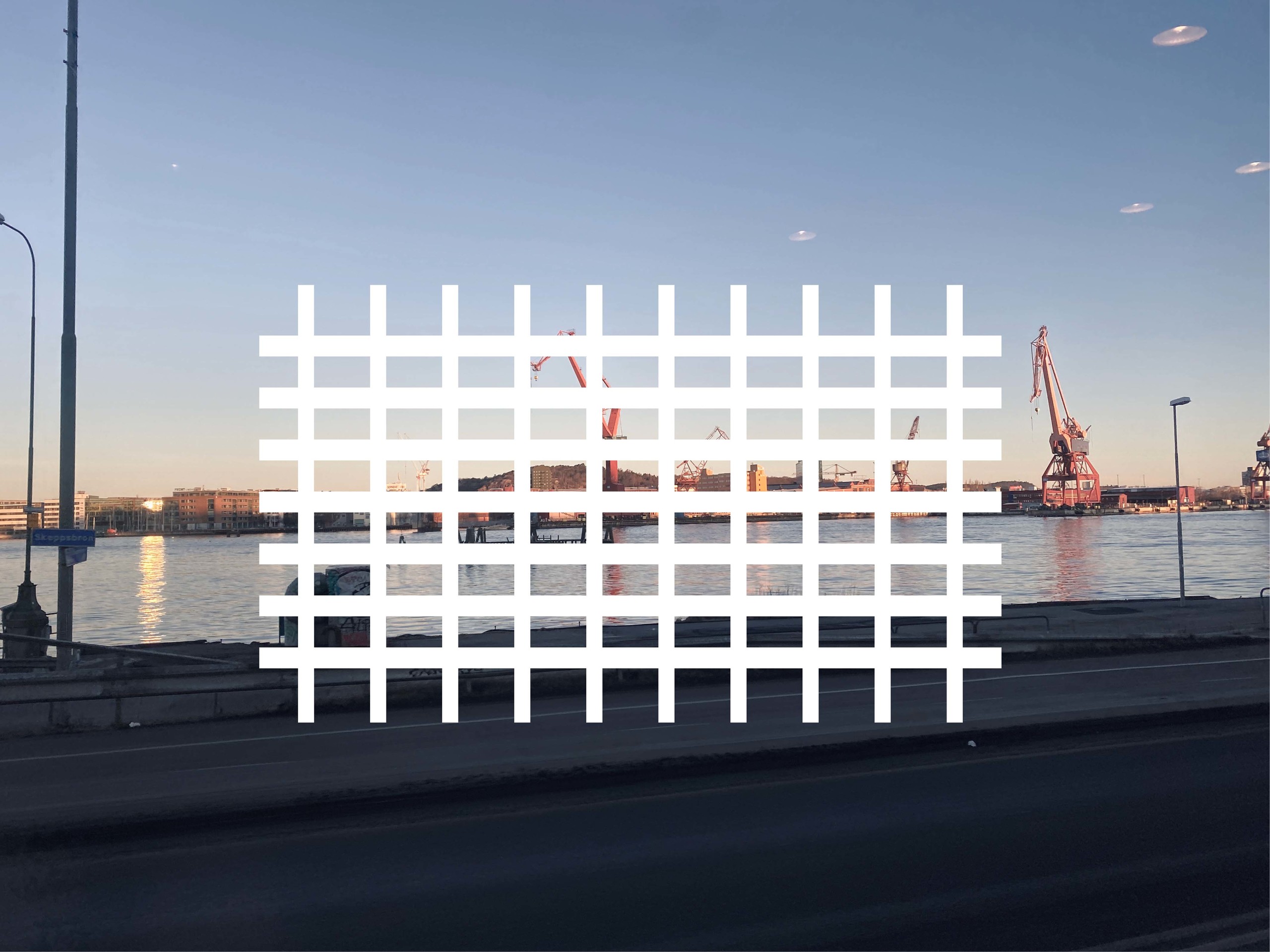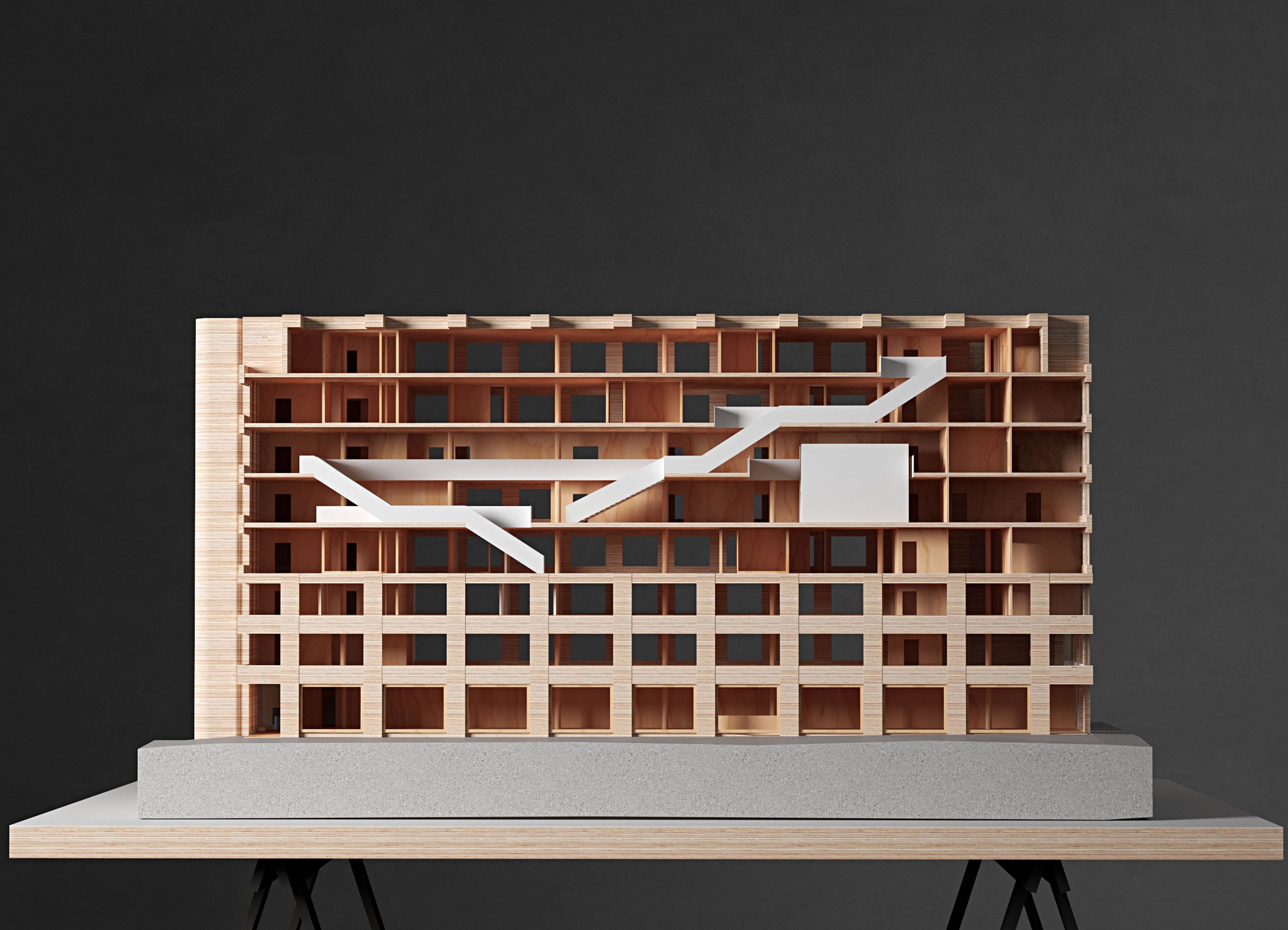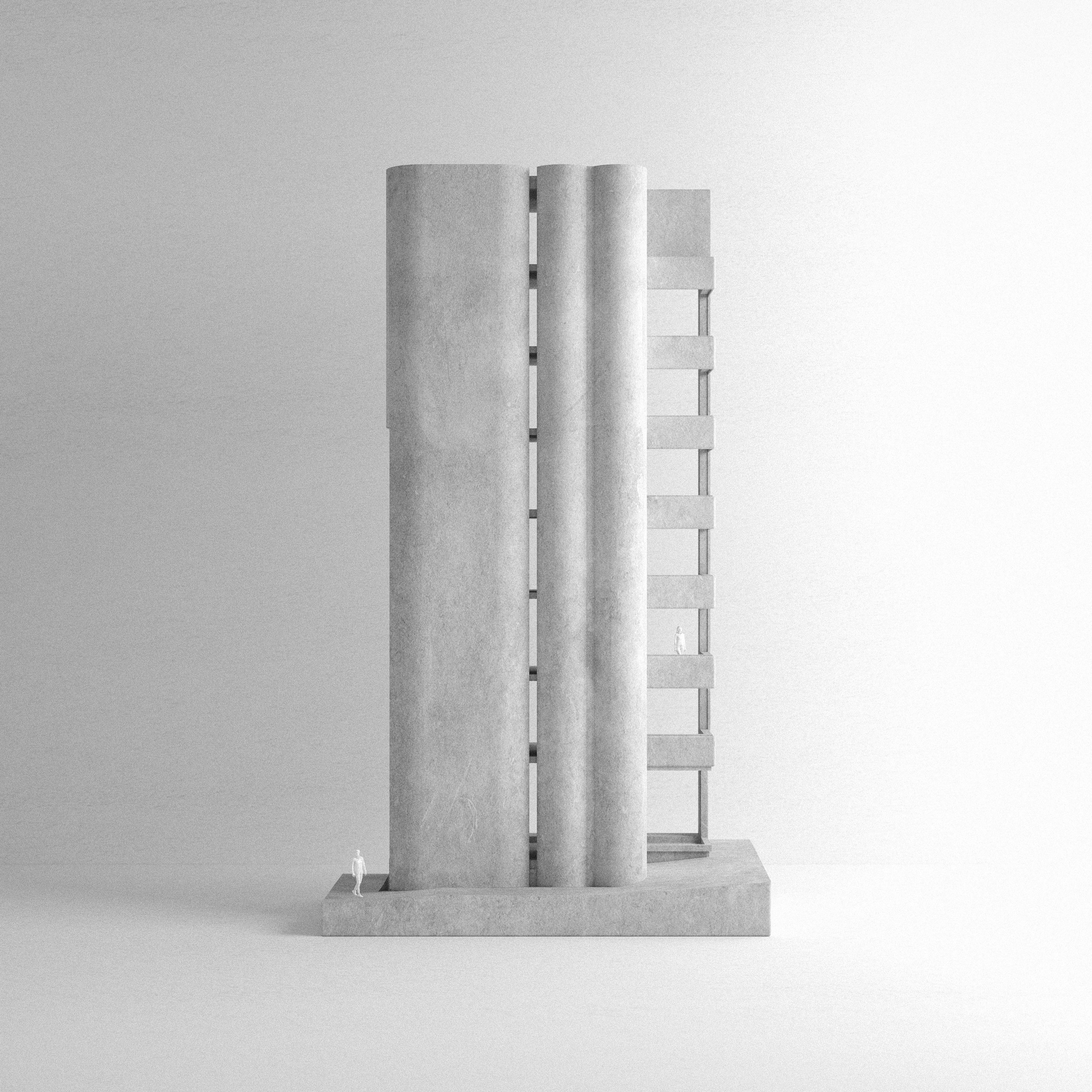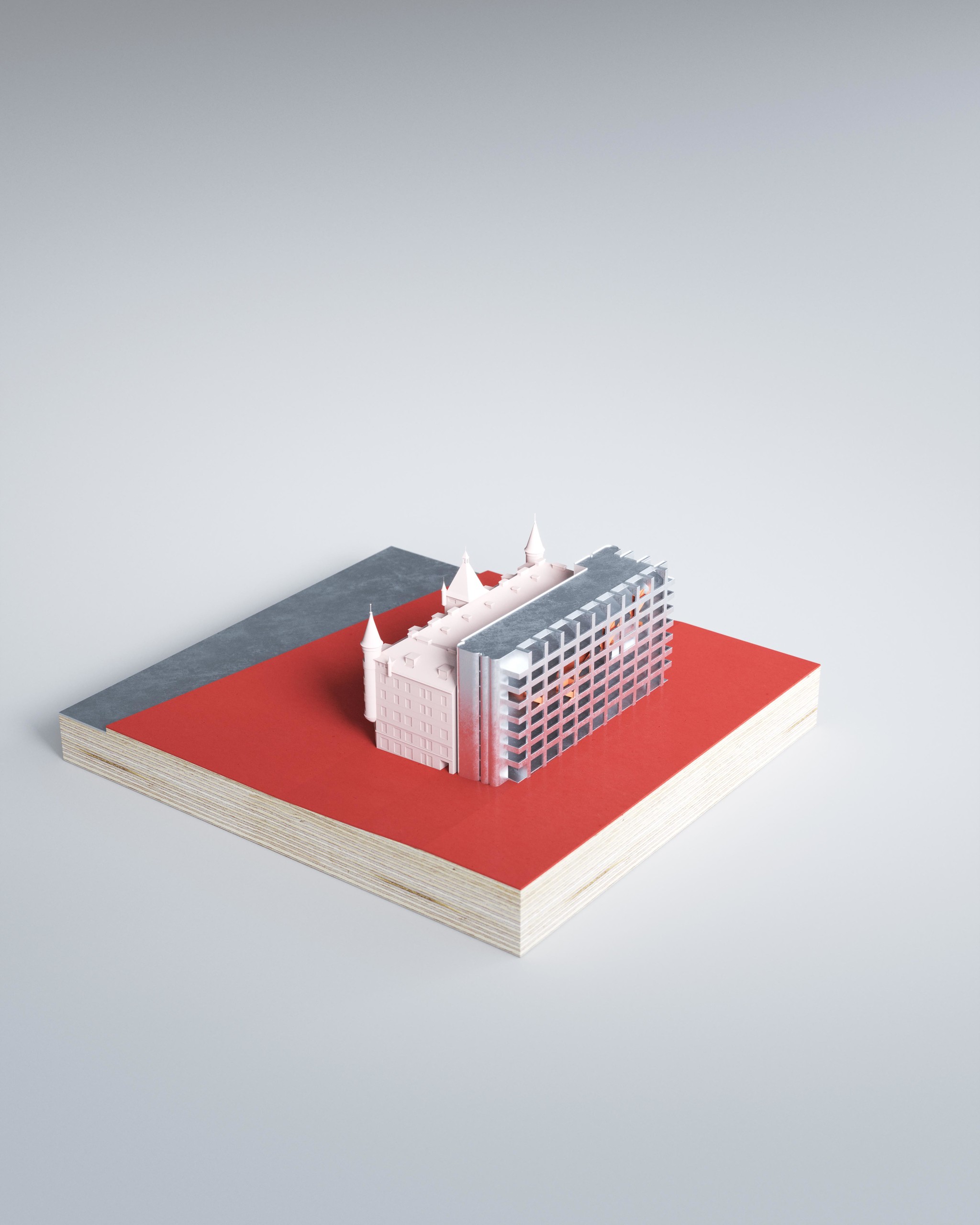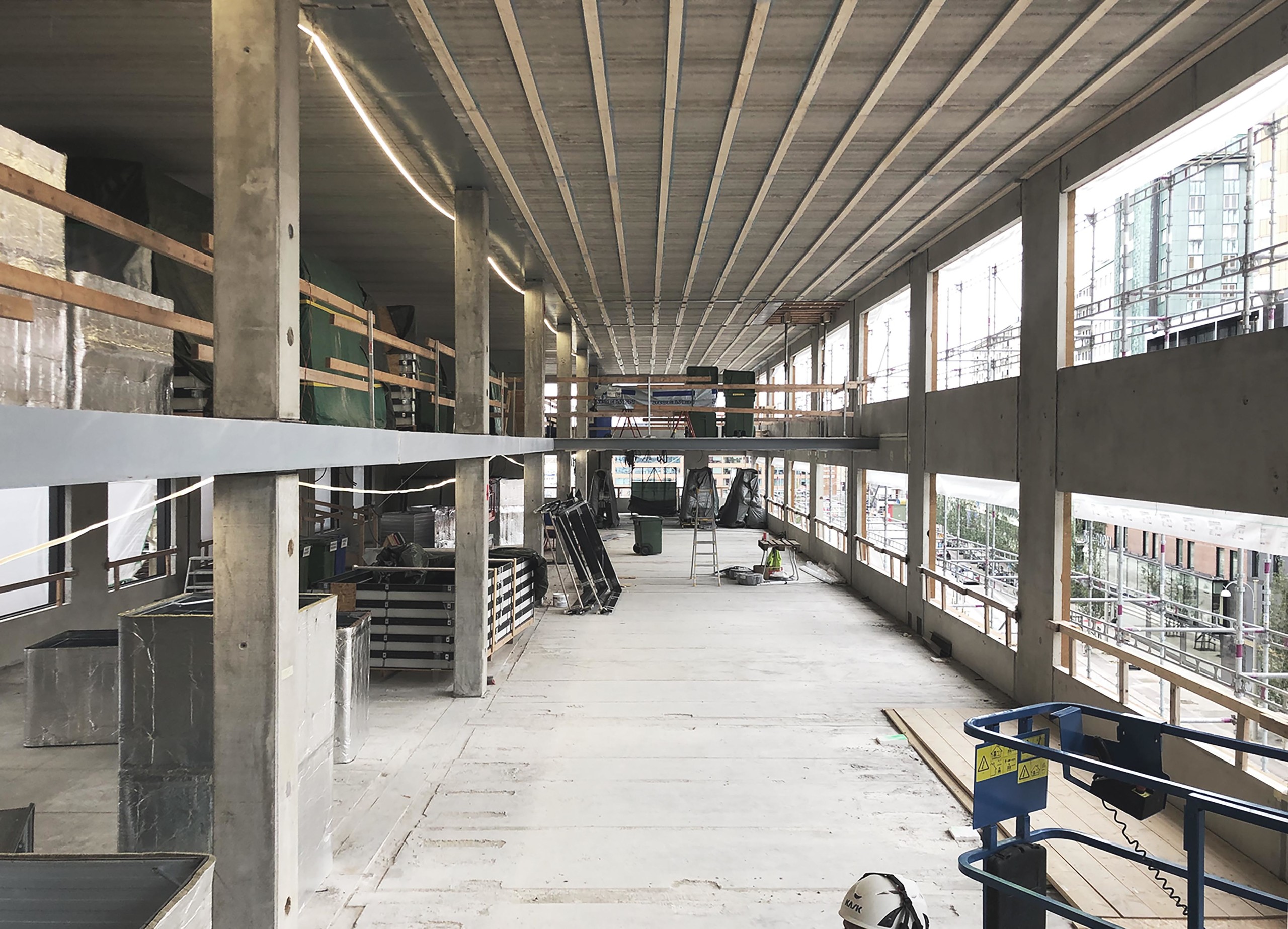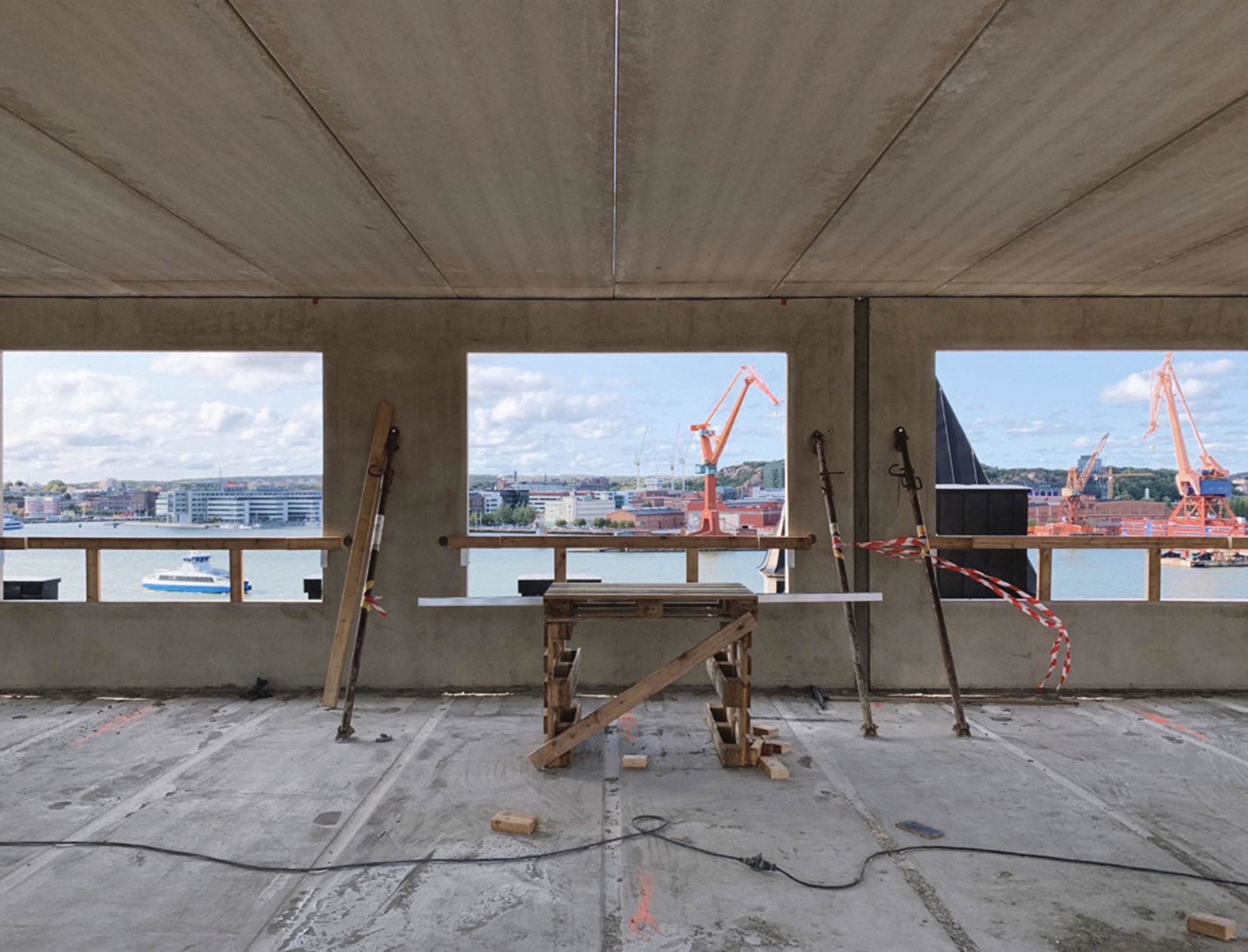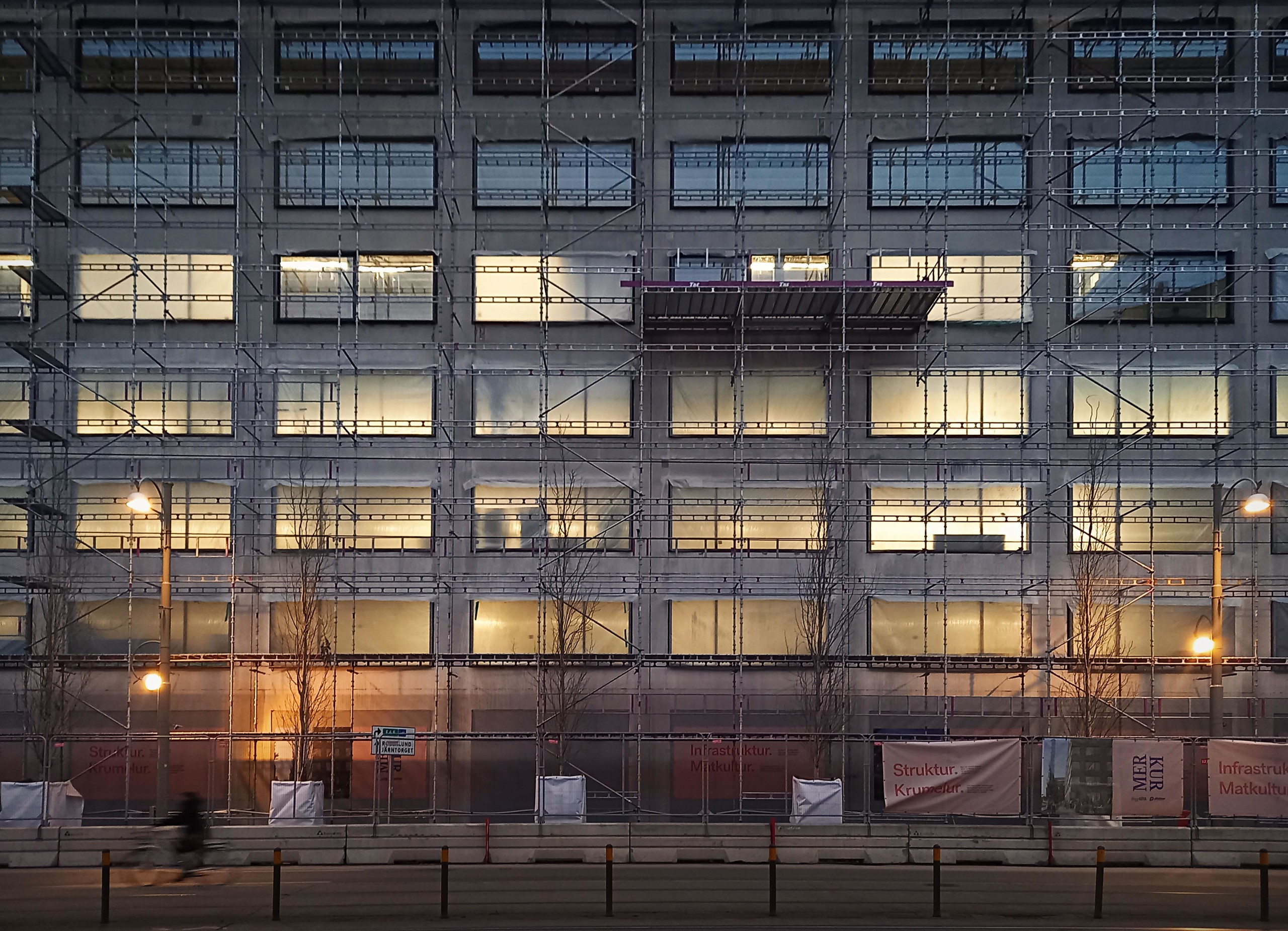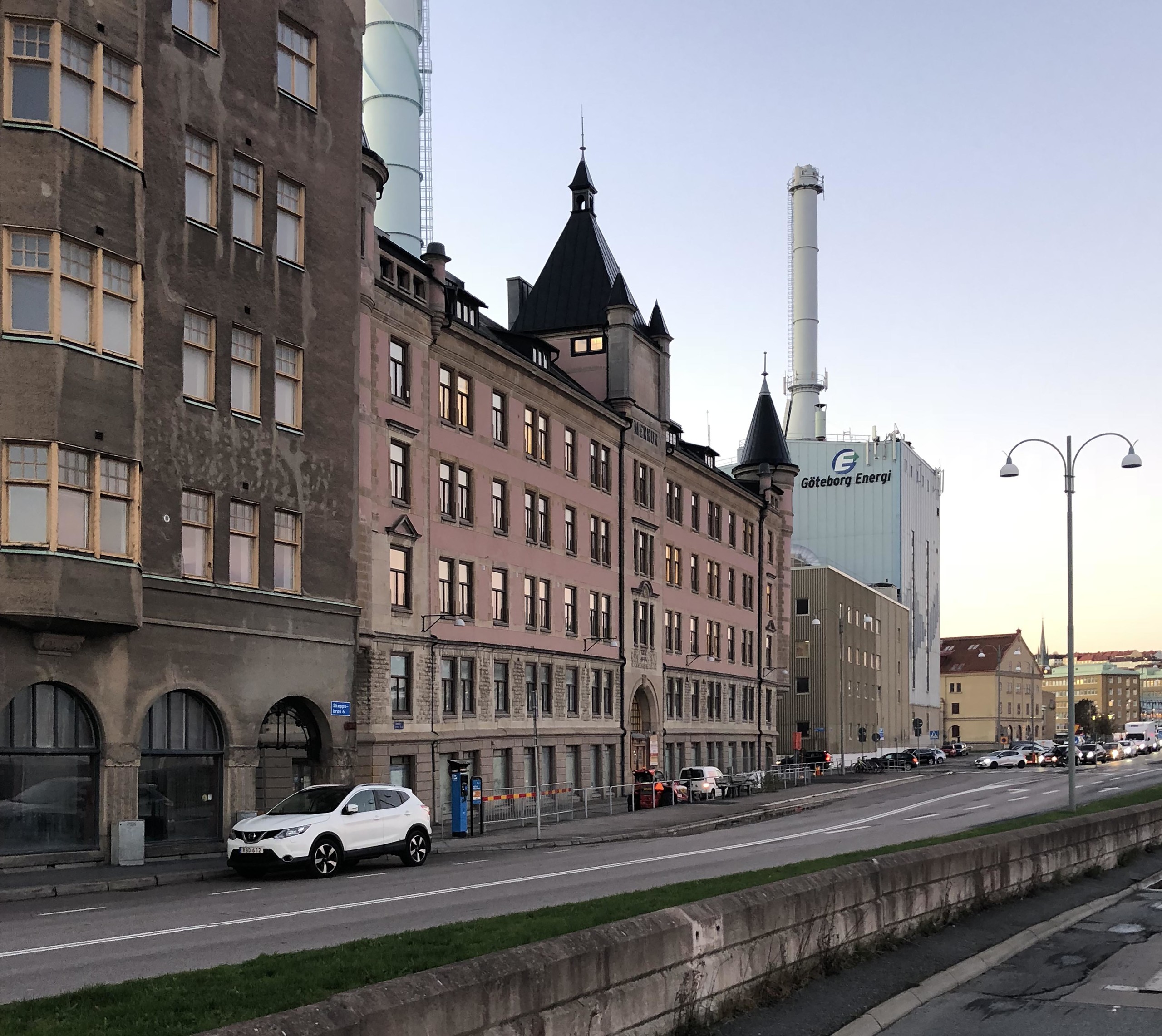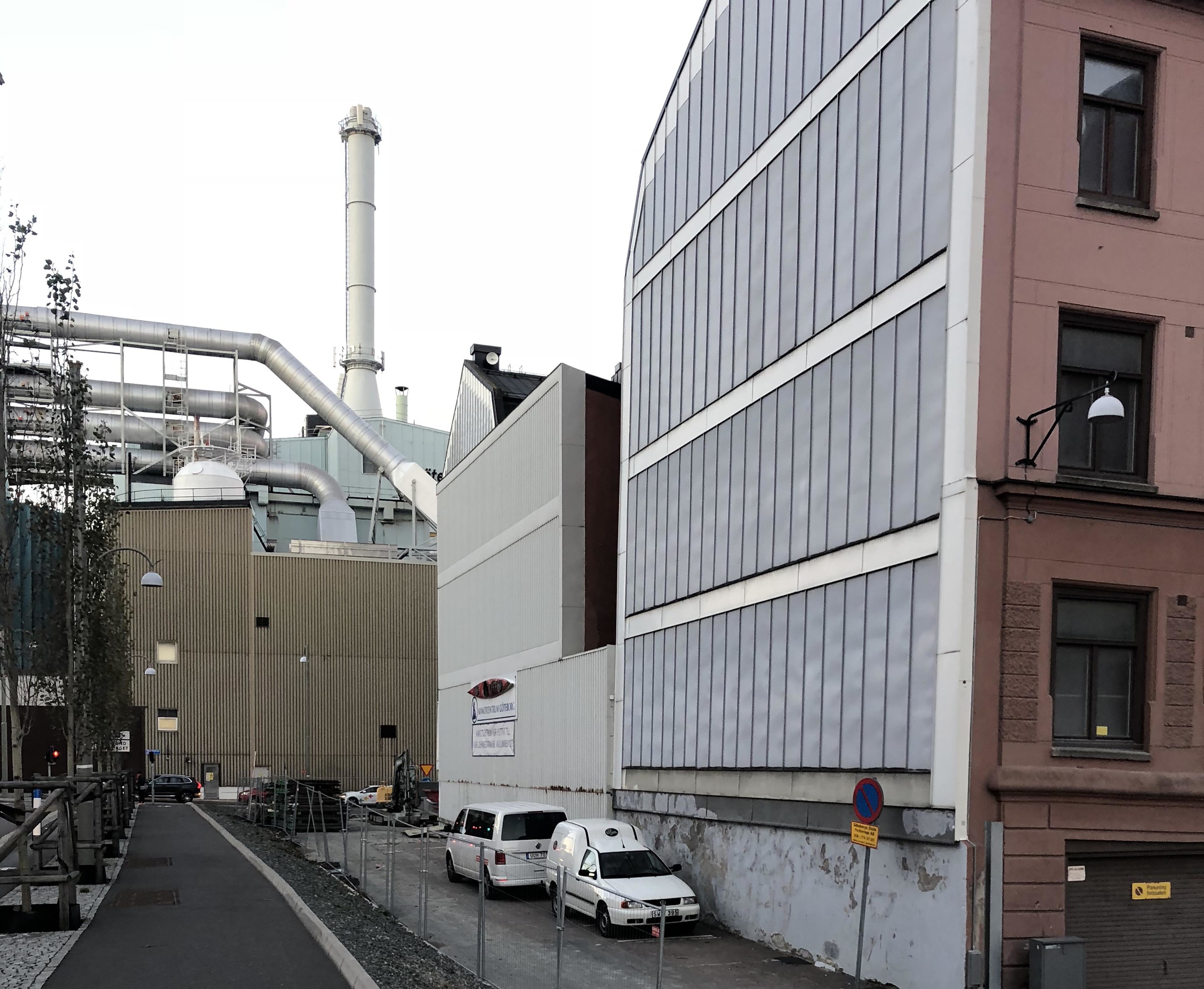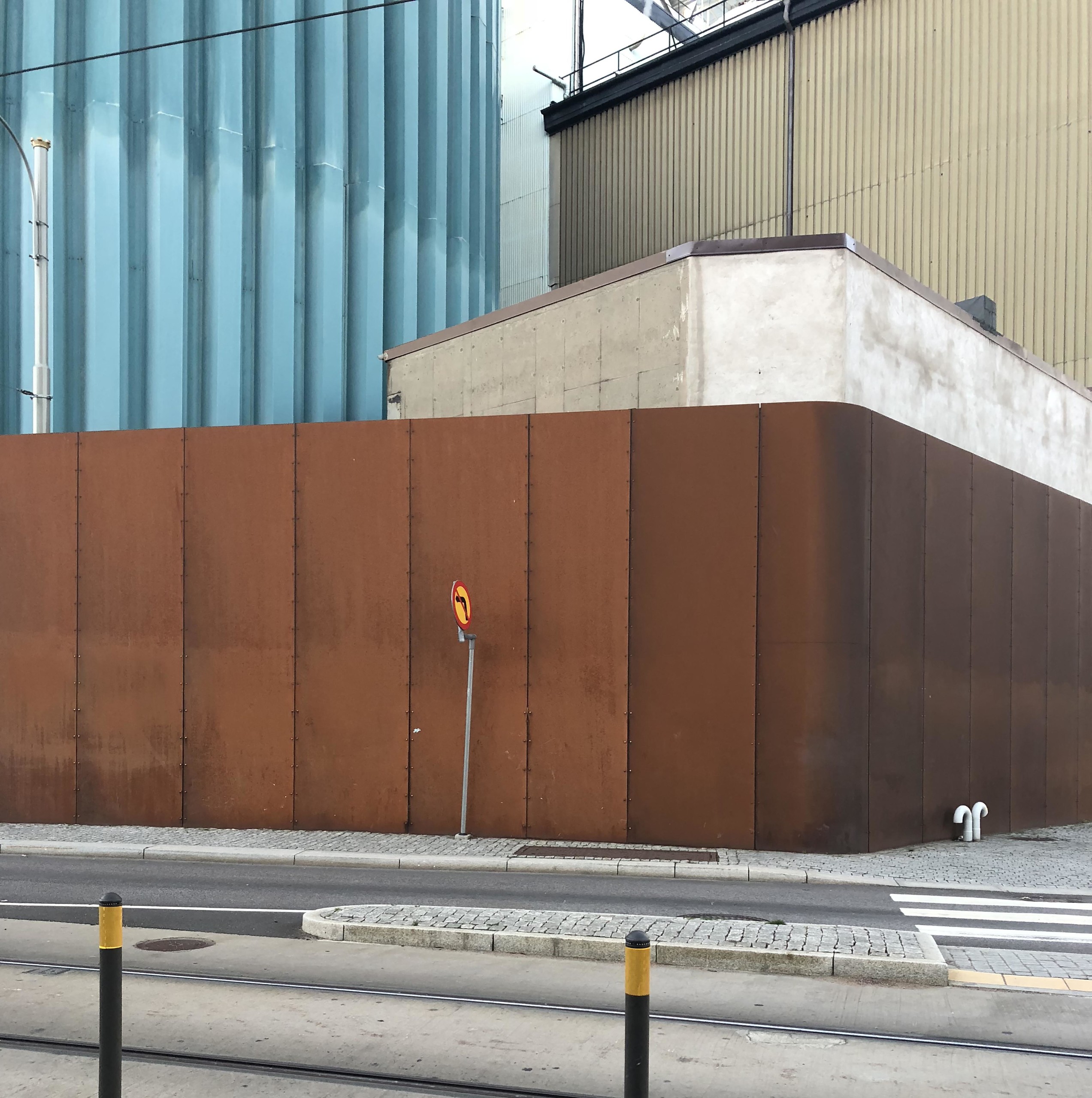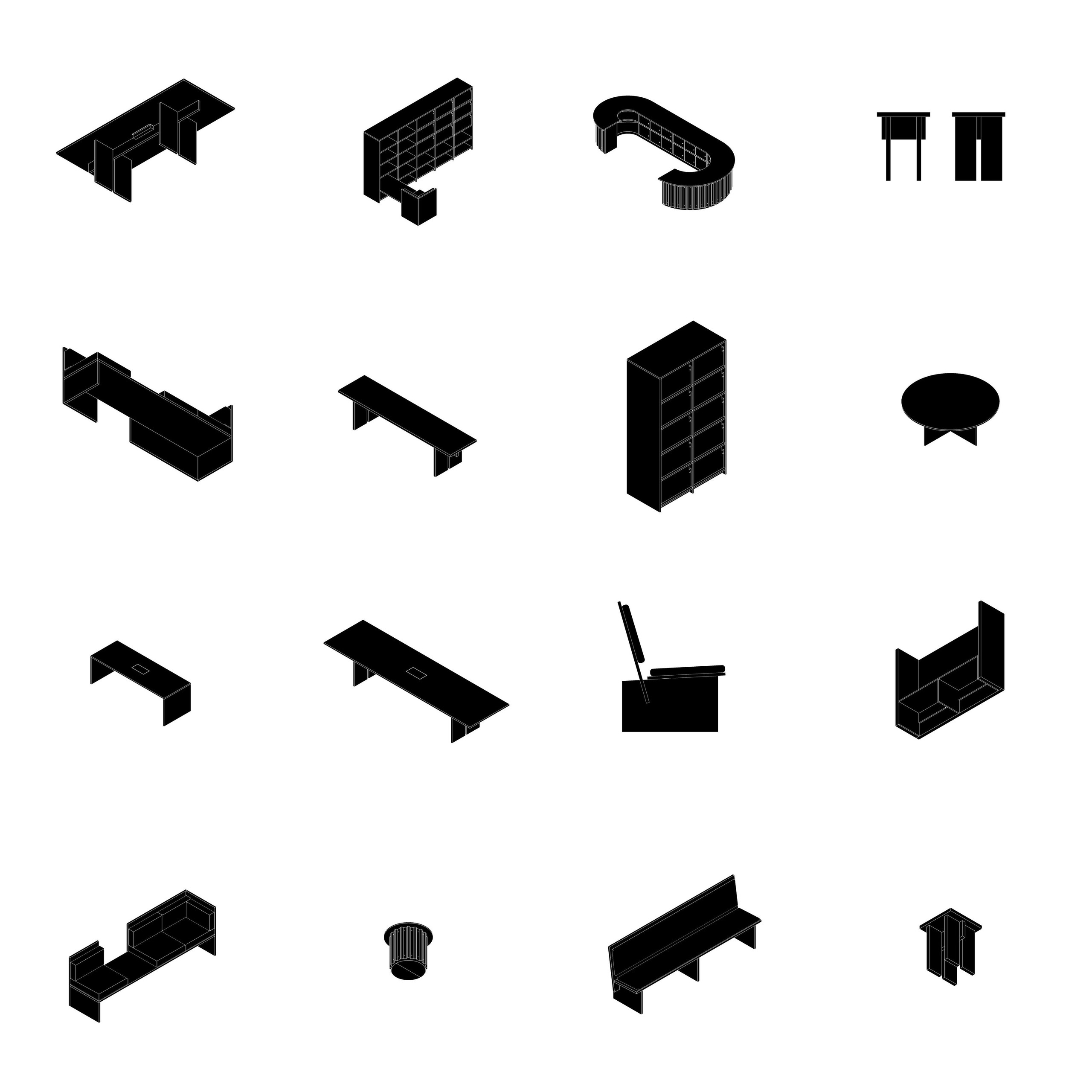 Merkurhuset is the first house to be built in the new zoning plan for Skeppsbron in central Gothenburg. In a historicaly important and complex urban setting, a signature building with a strong character is taking shape.
The point of departure was to seek inspiration in the industrial rawness of the harbour and Rosenlundsverket, as well as in the robust structure of the inner-city blocks. In that way, the history and present of the city center is merged in one gestalt.
The harbours cranes and boat traffic, Rosenlundsverkets industrial scale and the urban life of Kungsgatan and Järntorget forms a context of a special flavor. Here, Merkurhuset becomes a building with the logic and rationality of industrial architecture, but with the liveliness of the city block.
The materials are rugged and tactile. Brick walls are juxtaposed with frameless windows on the upper floors and stone pillars contrast to robust window frames in solid oak in the base. A steel staircase just inside the façade moves the life of the building out to its envelope and creates a visual connection of the floors.
| | |
| --- | --- |
| Typology | Office building + interiors for Forsman & Bodenfors |
| Size | ca 6600 sqm |
| Status | Work in progress |
| | |
| --- | --- |
| Client | Platzer Fastigheter / Bygg-Göta / Forsman & Bodenfors |
| Team | Andreas Lyckefors, Johan Olsson, Per Bornstein, Fabian Sahlqvist, Viktor Stansvik, Johan Häggqvist, Ergin Can, Joel Gödecke, Johanna Engloo, Edvard Nyman |
| Location | Gothenburg, Sweden |